What's the story?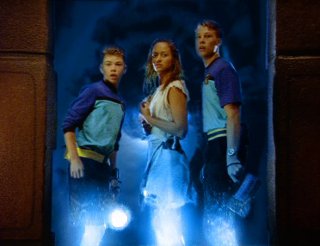 Ocean Girl is set in the near future, probably 'round the early 21th century. It is the story of Neri (Ocean Girl), a beautiful and impressive girl who can swim like dolphins and is able to communicate with her whale friend Jali.
In the beginning of the series Neri's origin is still a secret and her dark and mysterious past always surrounds her but later, she turns out about her real – alien – identity, her sister and her deceased father's mission what was to protect Earth ("Opal Planet") from exploitation and destruction by its own people. Neri's new found friends and family from ORCA (Oceanic Research Centre Australia), an underwater research colony, are always trying to prevent her discovery by the outside (science) world and with help of them Neri continues the mission her father could never finish.
One of their major opponents is an organisation called "UBRI", leaded by Dr. Hellegren, who wants to capture Neri, her sister and the whale and to make the powerful technology of Neri's people work for his own interests.
In the final chapter of this epic saga, Neri, Mera, Jason and Brett encounter their most dangerous enemies ever but this time, their opponents are not just from Earth but from Neri's home world, The Planet Of Oceans!
(This is and wants to be only a very short review of the series, nothing more. I really recommend to watch the whole show if you can, it is great!)
What's so great about the show?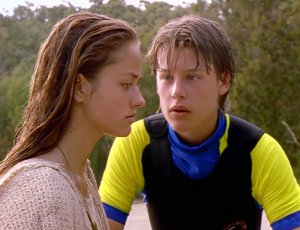 Ocean Girl is pure magic. I think this magic results from the great story which is realized by the impressive performance of its master leading actors in the main. Neri's warm, kind, honest and helpful but also strong and powerful character, who's played by Marzena Godecki, has impressed me more than anything else on television I know and is one of the reasons I like Ocean Girl that much.
The ingenious combination of ecological, science fiction and adventure elements results in an unique, epic television drama unlike anything else I've watched before. The creators of Ocean Girl have found a brilliant way to include ecological elements into a wonderful, heartwarming human story and the relationships between the different characters – especially between Neri and Jason – are, in my opinion, the life-line and spirit of this great show.
The Ocean Girl series is one of the most beautiful stories ever told, a legendary tale, and if you watch it, it will rouse your heart like nothing before. On the whole, Jonathan M. Shiff has created an all-time masterpiece with a quality level absolute rare in other TV productions these days.