Ocean Girl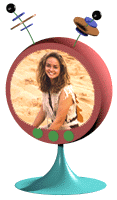 "Ocean Girl" is a children's fantasy adventure series set in the near future. It is the story of Neri, a mysterious young girl from the ocean and her exciting adventures above and below the sea!
The series is visually captivating with magnificent scenery of tropical rainforests, palm tree fringed beaches and the blue waters of Australia's spectacular Great Barrier Reef.
Neri is feisty and resourceful and can swim at extraordinary speeds at great depths. But her most amazing gift is the ability to telepathically communicate with a 40 tonne humpback whale she affectionately calls Charley.
The series tells of the adventures of the beautiful Neri and her friends, Jason and Brett – the young inhabitants of ORCA, an underwater research colony. Neri was befriended by the boys after Jason encountered her swimming in the middle of the ocean. Since then the three have fought to keep Neri's existence a secret from scientists who want to examine, exploit and uncover the mystery that surrounds the Ocean Girl.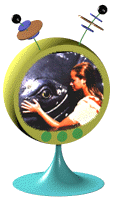 Neri's quest is to unlock the key to the future…by discovering the secrets to her past. There are many questions to be answered along the way – is she human? Where does she come from? What is her purpose here on Earth?
Neri's ongoing adventures take us from the underwater colony of ORCA to Outback Australia and even to the ancient wonders of the Pyramids of Egypt. Ultimately, Neri must battle her greatest enemy – Shersheba, a rival Ocean Girl, in a quest to decide the true Princess of Neri's home Planet.
"Ocean Girl" has been applauded as the world's first "New Age" family series with environmental themes and high production values. Beautiful scenery, captivating stories and the battle of good against evil are woven together to create one of the most loved children's series of all time.
Welcome to OCEAN GIRL – the series that has captured hearts all around the world!
---
Duration: 78 x half hour series
From:
Jonathan M. Shiff Productions Pty. Ltd.
Created and Produced by:
Jonathan M. Shiff
Directed by:
Mark DeFriest, Colin Budds, Judith John-Story & Brendan Maher
Cast
| | |
| --- | --- |
| Neri: | Marzena Godecki |
| Jason: | David Hoflin |
| Brett: | Jeffrey Walker |
| Dianne: | Kerry Armstrong (Series 1 & 2), Liz Burch (Series 3 & 4) |
| Winston: | Alex Pinder |
| Mera: | Lauren Hewett |