What is "Ocean Girl" all about?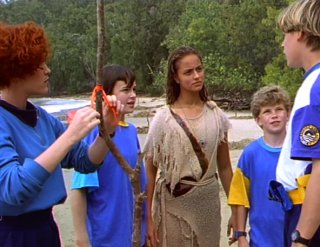 "Ocean Girl" is a TV series filmed in Australia and broadcasted in many countries. "Ocean Girl" is about the story of one mysterious girl Neri who lives in a small island and has an extraordinary ability to communicate with a humpback whale named Charley and turned out that she came from another planet. It's about her adventure in finding her sister and trying to protect the ocean as her deceased father's will, with people who live in the underwater institution called ORCA (Oceanic Research Centre Australia). There also is another institution called UBRI that attempts to capture Neri, her sister Mera and their whale friend Charley to abuse their ability.
Who created the show?
"Ocean Girl" is a production of Jonathan M. Shiff Productions Pty. Ltd, one of the major producers of high quality family programming in Australia, whose impressive catalogue of drama and documentary series has been distributed into more than 70 territories worldwide entertaining an audience in excess of 100 million children.
The show is directed by Mark "Cecil" DeFriest who is currently working on a fourth season which he says is going to be nothing but extraordinary. Here are a few of his comments on directing the show:
If you want to know what it's like to direct the show, quite simply, the word 'fun' comes first to mind. Who wouldn't want to live up in the tropics of Far North Queensland for 3 or more months a year to work with an exceptionally talented and friendly cast…in particular Marzena Godecki (Neri), David Hoflin (Jason) and Jeffrey Walker (Brett)?

Not that it's easy. Living in a boat for a week or two, 40 cast and crew members have to overcome sea sickness and the odd curious shark in order to film the many underwater scenes used in the series. The actors have to be dive trained and be in excellent physical condition (they spend what little time off they may have in the gym keeping in shape for the demanding 10 hour a day schedule… And still continuing their school studies).

In episode 19 of the third series the actors had to spend a great deal of time on a cliff face. In particular, David Hoflin (Jason) had to learn how to climb up sheer cliffs using climbing equipment. As director. I was exceptionally pleased with the results we obtained on that day – and hope the viewers agree that putting my actors out 'on the edge' makes for good television viewing.

All in all, it's a great show to direct. I must like it, I'm still doing it. Right now I'm preparing to direct the fourth series… which is even bigger and more exciting than anything we've attempted so far. Very ambitious, but we have the team that can make it happen.
His comments are obtained by Christian Perez-Hinely. Thanks!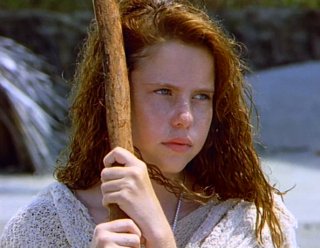 Here's also Lauren Hewett who plays Mera telling us about the underwater filming:
When we do the underwater filming on Ocean Girl, we usually go out on a boat for two weeks. Every morning, after breakfast, we get ready to go in the water. The camera and crew go in first, and then the stunt people help the actors in the water. There is a stunt or safety person for each actor to ensure our safety. We rehearse the underwater scenes wearing goggles, so that we can see more easily where we are to go. Then we remove the goggles when all is ready to film. The material that our dresses are made of, is very heavy when wet, so it can be very tiring. Living on the boat is quite an experience. There is always a few of us who get a bit sick going out and coming back. We watch videos, and go fishing, so we have a good time after filming is finished for the day. It is not easy in the water, it is very tiring, but when you see the finished product, it is worth it. Once when we were filming, Minky whales came close to our boat, so I went swimming with them. I had two of the stunt guys(one each side) with me. The whales came closer to us than anyone else. The stunt people said that they thought this was because I was small, as the whales had babies with them,they felt less threatened by me. Another time a school of Dolphins came near the boat, and some of us went swimming with them. I will never forget either of these experiences, they were just wonderful. I hope this answers your question. Lauren…
Where can I watch the show?
"Ocean Girl" is world-widely broadcasted in many countries such as the USA, Australia, Denmark, Sweden, Netherland, Switzerland, France, England and Japan (and probably in a lot more countries).
In the USA it's aired at Disney Channel on Saturday and Sunday.
In Japan it's shown at NHK's (Nippon Housou Kyoukai:Japan's national broadcasting association) educational channel every Tuesday evening.
In Netherlands the show is aired by VARA on channel 3.
(Sorry I have no information for other countries.)
In most of the countries they're now showing its third season and the forth season will be filmed early next year.
What's good about the show?
"Ocean Girl" makes you realize the importance of family, friendship and protecting ocean by experiencing all the happenings occurred to Neri and her friends. You will realize that not many TV series these days have this quality that touches your heart like the way this wonderful TV series does.
But more importantly I believe that this most beautiful TV heroine Neri makes this show one of a kind… Doesn't she?