Ocean Girl makes a splash overseas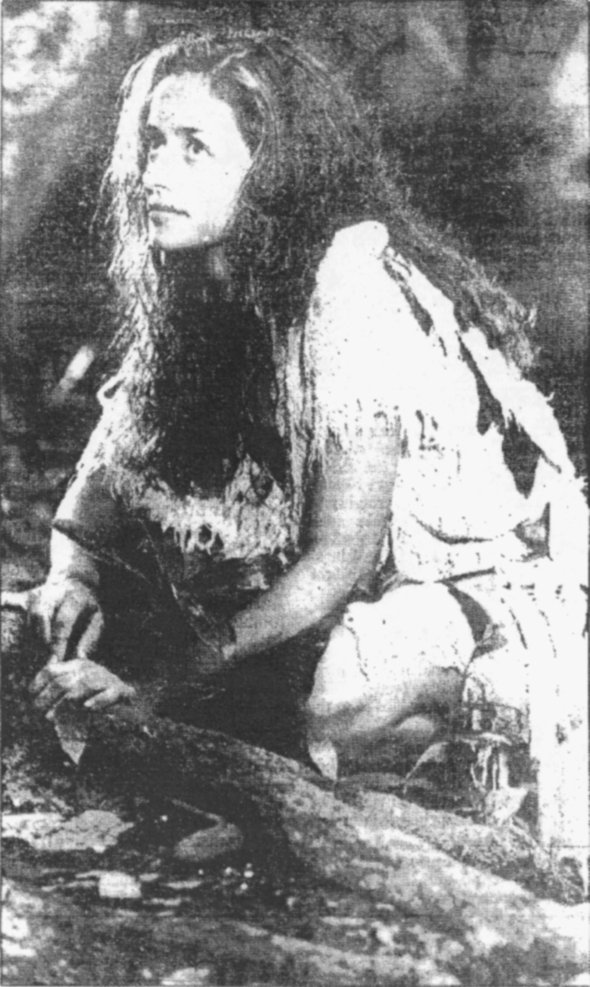 Even if Ocean Girl were to sink from our screens without a trace, it would still be an Australian success story. Produces by Jonathan Shiff for the Westbridge groups, Ocean Girl, the story of a girl whose life in a watery tropical paradise is interrupted by the arrival of an underwater observatory, was snapped up by the BBC, European and North American networks before the first episode had been to air. I will also be shown in the Middle East.
The Guide spoke to Kerry Armstrong (who plays marine biologist Dianne Bates), and Marzena Godecki (the ocean girl herself), midway through filming the second series on location in Queensland's Port Douglas.
Marzena (the z is pronounced softly) Godecki plays Neri, who has the ability to communicyte telepathically with a humpbacked whale called Charley – a realistic, 700 kg model built by Robotechnology on the Gold Coast.
Her television experience may have been limited to one appearance in the popular children's show Round The Twist II, but the Year 10 student from Melbourne more than rises the occasion, sometimes under trying circumstances.
"I've always done lots of swimming and been very active," she says. "That wasn't the problem. It's more doing it all at once, acting and swimming. And the long hours. Staying in the water for four hours takes a lot out of you."
Not that she is complaining. On the contrary, Godecki believes she is extremely fortunate.
"I am so lucky to dive and swim out here. Out on the reef I swan with some minke whales. I saw dolphins, and birds that are absolutely amazing. I get to work with snakes and things, and to hold them."
She was less impressed with the crocodiles she saw on a Daintree cruise, although she is passionate about the area – she hopes this series will show viewers what they rist losing if conservation effords are not increased.
For one so young, and new to all of this attention, Godecki seems amazingly level-headed. The girl who pushed herself until she could hold her breath for a length and a half of Box Hill pool is also disciplined at her studies. "Next year I hope to go on to maths and sciences, because they are my main subjects," she says.
Another voice has taken over the phone. It is Kerry Armstrong. "Wait till she's out of the room and I'll really give you some dirt," she laughts.
Ohh yes? Well, no. The teenagers and adults in the cast apparently get along just fine. Armstrong, a precocious veteran of stage, screen and television (most recently in Altogether Now) says she wasn't prepared for her first meeting with her young co-star.
"A friend has said 'Don't get a shock when you see her, because she is just goregeous'. I said, 'Jo, I'm gorgeous, hey, I've been around goregeous girls. I'm not that long in the tooth'. And she opens the door and Marzena is there … I choked, and immediate thought was, 'That's great, here I am, ocean nanny, standing next to this wonderful girl.' She turns to me and says, 'It's so lovely to meet you'. All I wanted to do was pick up a paper bag and pop it over her head."
Armstrong is now relishing her "nanny" role. Dianne Bates is a divorced mother with two sons, Jason and Brett, who have reluctantly accompanied her to live in the underwater relearch colony, ORCA.
How was she survived the rigours of ocean filming?
"Well, a lot of bonding goes on in a strong off-shore wind" The chemist at Port Douglas now knows them well.
Both Armstrong and Godecki have a lot of faith in this $3.5 million production. The plot, the location filming, particularly the underwater footage, that is bound to make it a winner here and overseas. There is only one complaint. Godecki isn't happy with the timeslot Ten has given it, 4.30 pm: "I don't even get home till 5!"
Ocean girl screens on Ten at 4.30 pm today.