Ocean Girl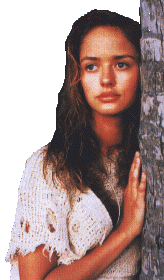 1997 holds many challenges for Neri. She will face her arch rival and nemesis, Shersheba who, unlike Neri, uses her special powers for greed and power.
At the heart of Series 4 is also the revelation of Neri's greater purpose and why she was sent on her childhood journey from the Planet of the Oceans to Earth.
Filmed on location in Port Douglas and on The Great Barrier Reef, "Ocean Girl" provides entertainment whilst teaching children the importance of preserving their environment.
This magical children's adventure series returns to TEN in 1997 with new and exiting adventures.