Ocean Girl ends on crest of a wave
The fourth and final series of Channel 10's Ocean Girl screens next week. Manika Naidoo talks to producer Jonathan Shiff about his show that is now watched by more than 100 million people worldwide.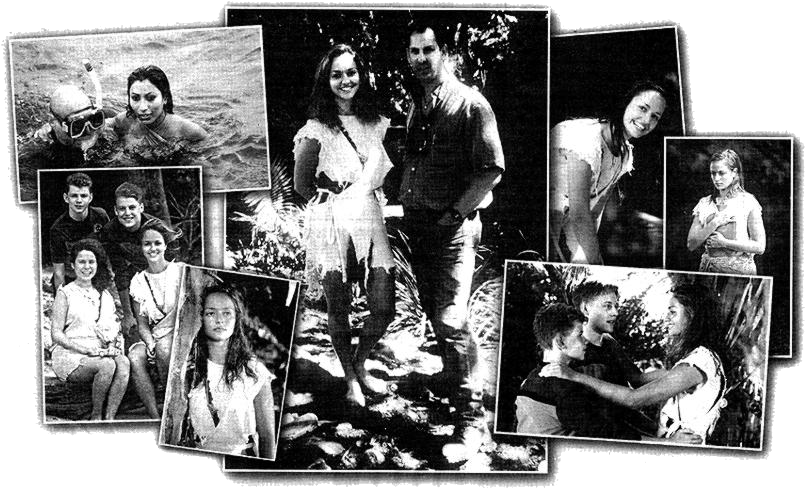 It's an unusually chilly evening in tropical Port Douglas. But at the local yacht club, beyond Christopher Skases's avenue of imported African Palms, an eclectic group of cast and crew are warmed by wine and memories as they toast the end of the Australian children's television drama Ocean Girl.
It is a wrap-up party but it has the feel of an Irish wake – good humor tinged with unspoken sadness. An uncertain future is uppermost in everyone's thoughts, and conversation is rooted in the past and present.
But such is not the mindset of Jonathan Shiff. As he hands out thank-you presents and makes the obligatory farewell speeches, Ocean Girl's executive producer is already planning his next coup.
The Melbourne-based producer is on a roll. The planet-saving adventures of the Ocean Girl, Neri, might not be the talking point at trendy dinner parties, but she is watched by more than 100 million children in 93 countries on international broadcasters including BBC, France 2, NHK Japan and ZDF in Germany.
The series has been both a critical and ratings success for the former solicitor and graduate of Swinburne Film School. The series won an AFI nomination for best children's drama, was nominated for a CableAce award, in 1995, and was a finalist in the New York Festival for Best Children's Drama, in 1995 and 1996.
Strong environmental themes, mystical elements and the exotic backdrop of the Great Barrier Reef and lush Daintree rainforest, all add to the series' international appeal.
Next week, Channel 10 starts screening the fourth and last series of the show that has catapulted its creator to the forefront of Australian television production.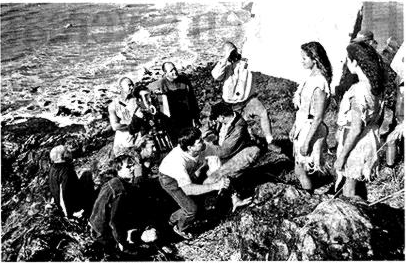 Shiff, 44, will tell you he is imaginative. "Margaret Loesch (president of the Fox Kids Network), the doyen of children's television, once called me the Chris Carter of Australian children's television," he says, relaxed in shorts and a T-shirt, sipping mineral water at a Port Douglas cafe that looks on to the Coral Sea.
But Shiff is first and foremost a businessman, equipped with the sophisticated networking and financial skills needed to stitch together winning deals in a cutthroat and often fickle industry.
His promoters say he impresses by his ability to get on screen what looks impossible on paper. Detractors say he is too eager to compromise his product – altering story-lines and casting to suit international tastes.
By his own admission, his approach is unashamedly commercial. Last month, Jonathan M. Shiff Productions was the first television company to win a Governor of Victoria Export Award, recognising export sales of more than $20 million in 11 years.
"I see myself as a manufacturing exporter," says Shiff, "Television production is not like selling chocolate bars but, having said that, we are all exporting."
Shiff is always looking for the high-profile, North American pre-sale – his equivalent of "winning gold". "Even though you can be successful without an American sale – it's the difference between being successful and very successful."
The US is a notoriously market to crack and very few overseas products are acquired by the big American networks. But, in 1994, the Disney Channel bought the first Ocean Girl series and then signed on to fund the next three.
"My biggest challenge was to build the relationship, to take a long-term view of my business plan," he says. "We've spent a lot of time servicing and listening to their needs. We could have taken their money and banked it, but, instead, we invested it in cross-promotion."
In 1995, he flew the lead female character, Marzena Godecki, then 16, to Los Angeles. A sweepstakes competition on the Disney Channel, which offered the winner a trip to Australia to meet Marzena, attraced more than 130,000 entries.
However, the relationship soured early this year when a conservative change in management at Disney heralded a move away from foreign programming. The financial backing for Ocean Girl ended and Shiff decided not to produce a fifth series.
But this setback has left Shiff undaunted. His passion for his product and faith in his ability remains untouched. "I have a vision not only for what the project is, but what our longer plans are and that's really important. I want to be a major employer in this state for many years to come."
Shiff's latest project, Thunderstone – a 26-part series about a boy who travels through time to save the world's animals – is well into the pre-production stage and he also plans to try his hand at prime-time adult drama.
"I remember, a couple of years ago, driving home, heavily in debt, thinking, I hope it works. I never imagined 10 years later, I'd be dealing in millions of dollars in some of the most expensive television in the world."
Ocean Girl 4 will screen every week day at 4pm on Channel 10, from 17 November.